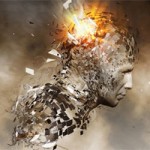 Do you need a Google Verified Business?
Where do you think people are searching for your business these days?  They are searching… not in the "yellow pages", but online.  And it helps if you have a Google Verified Business.
Verification lets others know (as well as Google) that you are actively managing you business with a Google My Business listing.
When you verify your local business, your business information will be eligible to appear across Google, including Search, Maps, and mobile.
And most importantly of all is that it will help your Search Engine Rankings with Google.  Part of a well rounded organic SEO strategy includes a Google Verified Business page.
Can local consumers who are in proximity of your business find you?
FACT:  "83% of U.S. households now use the Internet as an information source when shopping locally for products and services… the Internet will soon surpass newspapers as a local shopping information resource." Source: The Kelsey Group Because these consumers are actively looking to shop locally and they are motivated BUYERS!
Problems:
1. Local offline businesses often have very limited online visibility in their local market when consumers do searches for their services.
2. Local offline businesses often are not listed in Google's local business directory & Google Maps. Many local consumers do searches for a local business's phone number, hours of operation and directions using map searches.
3. Local offline businesses often have poor online visibility & branding when consumers do searches for the business's name. Many consumers search on search engines, and now more and more are doing so with the use of a mobile phone or smartphone, for a specific company name in order to get their phone numbers, hours of operation and directions.
Solutions:
Within 3 months time, we have been able to help local businesses greatly increase their company's visibility online (using 2 key strategies) which has resulted in huge gains in visitors to their new updated and locally optimized mobile website & local Google Verified Business listing.